Puppet Masters
---
Author
Source
Thu, 19 Apr 2012 08:15 UTC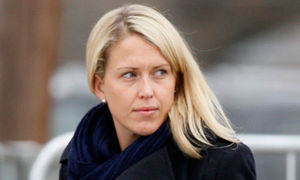 Jennifer Robinson says she was told she was on a 'watch list' and would need official approval to return to her native Australia
A lawyer for the
WikiLeaks
founder,
Julian Assange
, has said she was stopped at Heathrow airport and told she was on a watch list requiring official approval before she could return to her native
Australia
.
Jennifer Robinson said a member of airport security told her she "must have done something controversial" and that they would have to contact the Australian high commission in London before letting her on her flight.
The Australian human rights lawyer was later allowed on to a plane bound for Sydney, where she is due to speak at the Commonwealth Law Conference on Friday.
Australia's department of foreign affairs said it was not aware of any restrictions on Robinson's travel and added that its high commission in London had no record of receiving a call from the British authorities about her movements.
---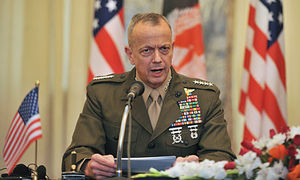 It is not photographs of US soldiers mocking Afghan insurgents' bodies that incites violence, but the plain fact of US occupation
The
LA Times released new photos Wednesday of US soldiers posing in a celebratory manner
with the corpses of dead Afghan suicide bombers. The photos were provided by a soldier from the 82nd Airborne division who felt that they revealed a "breakdown in leadership and discipline", with the hope that the photos would force the Army to correct this situation.
However,
US military
officials requested the
LA Times
not publish any of the photos. The Pentagon statement argued that the photos "do not represent the character and professionalism of the great majority of our troops in
Afghanistan
" and that the photos "have the potential to indict" all of our troops in Afghanistan "in the minds of local Afghans, inciting violence and perhaps causing needless casualties".
---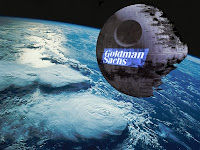 If anyone ever doubted that Goldman Sachs could get any sleazier than the reputation the institution has garnered over the last few years, recent discoveries regarding the major bank's ties to underage prostitution have served to aid in sullying the name even further.
Earlier this month, Nicholas Kristof of the
New York Times
revealed in his article, "
Financiers and Sex Trafficking
," that Goldman Sachs was a 16% stakeholder in one of the biggest public sex trafficking forums in the United States -
Backpage.com
.
I say "public sex trafficking forums" because Backpage is obviously publicly accessible, while more hardcore and illegal activities are clearly hidden from the view of the general citizen. This is because many of the patrons of such operations tend to be the very wealthy in addition to the average run-of-the-mill sexual deviant living in his basement who might be more likely to consult Backpage for its services.
For those unfamiliar with the story, Backpage is a website that provides ads for "escort services" all across the United States and in most metropolitan cities. Of course, many of these ads are placed and answered by consenting adults. However, it is also true that there is a great deal of
evidence
to show that Backpage
plays a role
in trafficking
minors
and women coerced into prostitution.
Interestingly enough, Backpage is owned by Village Voice Media (VVM), which
also owns
the
Village Voice
,
SF Weekly
, and
LA Weekly
. VVM is also the company where Goldman Sachs held about 16% of stock. Not only that, but Scott L. Lebovitz, who was a Goldman Sachs managing director who Goldman claims stepped down in 2010, sat on the Village Voice Media board for years.
---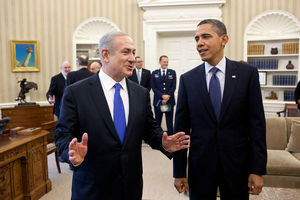 Spending a week in Israel these days is like being trapped within a scene from the movie
One Flew Over the Cuckoo's Nest
.
Like Jack Nicholson in the lead role of that classic film, you might not be insane but the doctors and nurses who run the psychiatric ward manufacture every few minutes a collective hysteria to keep everyone in the grip of fear and hatred. Everyone is an enemy, every a visitor an existential threat.
A retired French activist in her sixties - part of the most recent
Welcome to Palestine fly-in
- is met in the airport by a military brigade and massive police force that left much of Israel at the mercy of its petty criminals who had a field day while the officers of the law went to arrest the invading aliens who came from Europe.
A week earlier, a poem by an 85-year-old honest and noble Nobel laureate,
Günter Grass
, which warned against an Israeli attack on
Iran
and pleaded with the Israelis to show compassion towards the occupied Palestinians, was depicted as a text that is not only worse than Adolf Hitler's
Mein Kampf
but one that could have a similar impact on history. Hence, the national response was entrusted to the hands of Prime Minister
Benjamin Netanyahu
and Minister of the Interior Eli Yishai who banned the entry of the ageing bard.
---
Steven Rosenfeld
AlterNet
Wed, 18 Apr 2012 17:20 UTC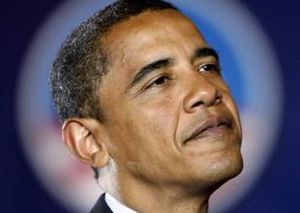 When Barack Obama took office, he was the civil liberties communities' great hope. Obama, a former constitutional law professor, pledged to shutter the military prison at Guantanamo Bay, Cuba, and run a transparent and open government. But he has become a civil libertarian's nightmare: a supposedly liberal president who instead has expanded and fortified many of the Bush administration's worst policies, lending bipartisan support for a more intrusive and authoritarian federal government.
It started with the 9/11 attacks. Within a week, Congress, including many liberals, gave the White House blanket authority to wage a war on the terrorists. A month after that, Congress passed the USA Patriot Act, authorizing many anti-terrorism measure including expanded surveillance. By mid-November, the White House ordered creation of military tribunals to try terrorists who were not U.S. citizens.
Bush quickly expanded covert operations, creating a shadow arrest, interrogation and detention system based at Guantanamo that violated international law and evaded domestic oversight. While the Supreme Court eventually ruled that detainees have some rights, the precedent that the Constitution does not restrict how a president conducts an endless war against a stateless enemy was firmly planted. In response, groups like the American Civil Liberties Union
proposed
reforms the newly elected president could make. What few anticipated was how he would embrace, expand and institutionalize many of Bush's war on terror excesses.
President Obama now has power that Bush never had. Foremost is he can (and has)
order
the killing of U.S. citizens abroad who are deemed terrorists. Like Bush, he has asked the Justice Department to draft secret memos authorizing his actions without going
before
a federal court or disclosing them. Obama has
continued
indefinite detentions at Gitmo, but also brought the policy ashore by signing the National Defense Authorization Act of 2012, which authorizes the military to arrest and indefinitely detain anyone suspected of assisting terrorists, even citizens. That policy,
codifying
how the Bush treated Jose Padilla, a citizen who was arrested in a bomb plot after landing at a Chicago airport in 2002 and was transferred from civil to military custody,
upends
the 1878's Posse Comitatus Act's ban on domestic military deployment.
---
Stephen C. Webster
Raw Story
Thu, 19 Apr 2012 15:20 UTC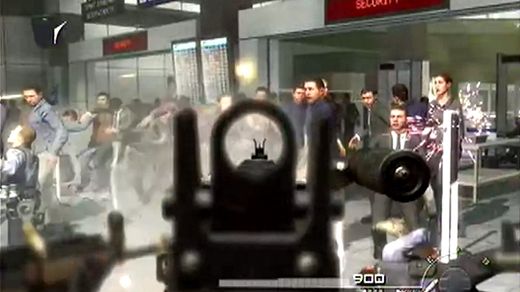 Anders Breivik, the admitted mass murderer in Norway who slaughtered 69 people amid a sudden attack and bombing last year, said in court Thursday that he played Activision's
Call of Duty: Modern Warfare 2
to sharpen his aiming skills ahead of the attack, adding that he was previously a 16-hour-a-day
World of Warcraft
fanatic.
The game itself did not inspire his attack. However,
according to CNN
, Breivik said that
Modern Warfare 2
helped him improve his "target acquisition" skills when combined with what he called a "holographic aiming device." It's not clear what device in particular he was referring to.
"In reality [a gun with a holographic sight] requires very little training to use it in an optimal way," Breivik said,
according to
The Guardian
. "But of course it does help if you've practised using a simulator."
Comment:
Likely, the person choosing this type of game also has a predetermined attraction to violence.
Studies
show that violent video games increase aggressive thoughts, angry feelings, physiological arousal (e.g., heart rate, blood pressure), and aggressive behavior. Violent games also decrease helping behavior and feelings of empathy for others.
---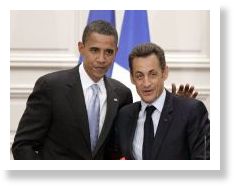 Eleven million French people live in poverty. France is going through its biggest crisis since 1929. At least 13.5 percent of the population in France has to exist with less than 954 Euros per month, 3.3 percent with less than 640 Euros.
Their monthly income would be just enough for 13 plates of lobster ravioli at Fouquet's, the posh restaurant on Champs-Elysées in Paris, where the incumbent president Sarkozy and his cronies like to dine out.
He has used his mandate to serve the rich, giving them fiscal gifts of tax exemption, for example his special friend, the notorious billionaire, Liliane Bettencourt (Oréal), who financed his election campaign in 2007. One hand washes the other, of course. "You'll finance my election campaign and I'll give you a nice tax gift in return."
The French working classes find their president's lifestyle indecent, even obscene. Sarkozy loves the bling-bling of France's nouveau riche Zionist elite, wearing expensive suits, stylish sunglasses and adorning himself with a wife who is much taller and much younger than him, ex-model and singer Carla Bruni, who recently had a new face lift and a new baby.
---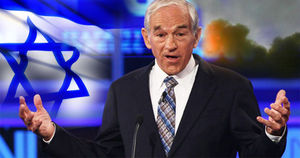 Republican presidential hopeful Ron Paul revealed this week that he would support moving the U.S. Embassy in Israel to Jerusalem,
a surprising position that contradicts conventional wisdom about Paul's stance toward the Jewish state.
Paul first made this position known Wednesday night, during a private meeting with evangelical leaders interested in helping the Texas Congressman reach out to the conservative Christian community.
According to a transcript of the meeting obtained by
Business Insider
, the leaders started off the meeting by asking Paul whether he would sign an Executive Order to move the U.S. Embassy in Israel from Tel Aviv to Jerusalem, a major policy objective for Israeli hardliners and many leaders in the Christian Right.
"The real issue here is not what America wants, but what does Israel want," Paul told evangelical leaders, according to a transcript of the meeting obtained by Business Insider.
"If Israel wants their capital to be Jerusalem, then the United States should honor that."
---
The Sott Report
Sott.net
Wed, 18 Apr 2012 05:58 UTC
In this Sott Report, Joe Quinn delves into the story of Mohamed Merah, who allegedly shot 7 people in Toulouse and Montauban in mid March 2012. A little digging unveils disturbing evidence that points to Merah being a French intelligence asset who was sacrificed so that Sarkozy could have his "9/11" moment and, he hopes, win another term as President.


---