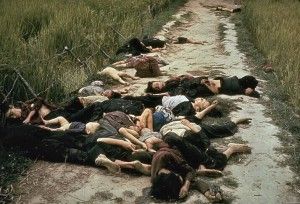 As Israel threatens to bomb Iran, U.S. pundits are again pontificating about the necessity of war and opining about military tactics. Left out of their frame is the certainty of mass human suffering, a reality forgotten since the days of the Vietnam War, says former U.S. intelligence analyst Elizabeth Murray.
In late 2002, just prior to the launch of the U.S. "shock and awe" campaign against Iraq, I was invited to join a gathering of intelligence analysts at the U.S. Army War College in Carlisle, Pennsylvania, to participate in an Iraq "war games" exercise. We were assigned specific roles and asked to "play out" various political and diplomatic scenarios that might unfold in the wake of a U.S. attack on Iraq.
A tall, heavy-set Iraqi-American, who was present as an observer and seated beside me on the final day, remarked quietly: "All these people are talking about strategic, political and military issues; no one here is talking about the hundreds of thousands of people - my people - that are going to die."
His words struck me as profoundly tragic, and the tears welling up behind his dark glasses made me feel suddenly ashamed to be there, aware of the complete absence of consideration for Iraqis. I struggled to find something to say that would console the man, but found myself at a loss.
All these years later, that incident has come back to haunt me as we approach the precipice of yet another deadly war. Will we allow ourselves to be blinded again?