Leaked Guantánamo papers link UK to Algerian militant
At least 123 prisoners incriminated by one informer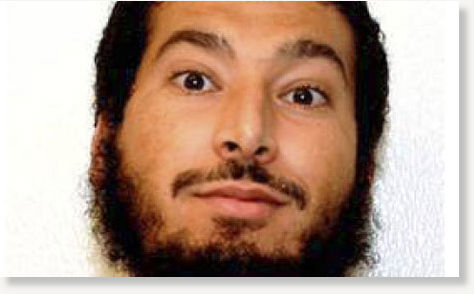 An al-Qaida operative accused of bombing two Christian churches and a luxury hotel in Pakistan in 2002
was at the same time working for British intelligence
, according to secret files on detainees who were shipped to the US military's Guantánamo Bay prison camp.
Adil Hadi al Jazairi Bin Hamlili, an Algerian citizen described as a "facilitator, courier, kidnapper, and assassin for al-Qaida", was detained in Pakistan in 2003 and later sent to Guantánamo Bay.
But according to Hamlili's Guantánamo "assessment" file, one of 759 individual dossiers obtained by the
Guardian
, US interrogators were convinced that he was
simultaneously acting as an informer for British and Canadian intelligence.