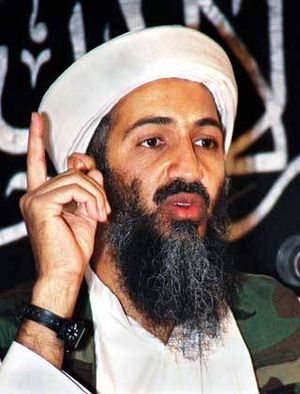 Islamabad - The claims regarding Osama bin Laden's death began almost immediately after Sept. 11, 2001 American invasion of Afghanistan.
In 2010 a website released photo of the body of Osama bin Laden and claimed that he was killed several years ago. But what is more surprising is that the very same photo was being circulated Monday after U.S. forces reported that Osama bin Laden was killed early Monday.
It was not clear why the same photo of "dead Osama" which was available with several regional agencies were released Monday once again to the media.
This led to speculations that "Osama's body might have been brought in to be later 'discovered' from the scene of clash with other Al-Qaeda militants.
The discovery of Osama's body from Bilal Town, Abbottabad has increased pressure on Pakistani security forces.