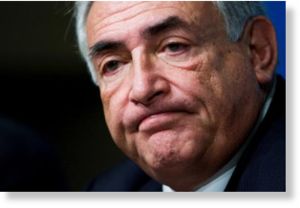 Finance ministers sought to bolster confidence in the International Monetary Fund as they began discussing a successor to Managing Director Dominique Strauss- Kahn, who was jailed on charges including attempted rape.
Canadian Finance Minister Jim Flaherty said he is "absolutely confident" the IMF will "carry on with its business" under Acting Managing Director John Lipsky. French Finance Minister Christine Lagarde said the 187-member lender to governments is "solid." Kaoru Yosano, Japan's economy minister, said the flap won't compromise the fund's mission.
Germany and Belgium said they prefer another European as head of the agency, responding to a push by developing countries to throw open its leadership. There are "good reasons" for Europe to keep the post amid the euro area's debt crisis, German Chancellor Angela Merkel told reporters in Berlin. A European has always run the lender, which has helped bail out Portugal, Greece and Ireland, while an American heads the World Bank.
The IMF's executive board, meeting in Washington, agreed to seek contact with Strauss-Kahn about his intentions, according to an official briefed on the deliberations. Strauss-Kahn, a 62-year-old former French finance minister accused of sexually sexually assaulting a hotel housekeeper, was sent to New York's Riker's Island prison yesterday after being denied bail.