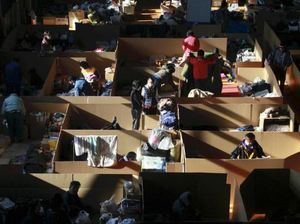 Washington - Energy Secretary Steven Chu said yesterday that roughly 70 percent of the core of one reactor at the crippled Fukushima nuclear plant in Japan had sustained severe damage.
His assessment of the damage to Reactor No. 1 was the most specific yet from a US official on how close the plant came to a full meltdown after it was hit by a severe earthquake and massive tsunami March 11.
Japanese officials have spoken of a "partial meltdown'' at some of the stricken reactors. But they have been less than specific, especially on the question of how close No. 1 - the most badly damaged reactor - came to a full meltdown.