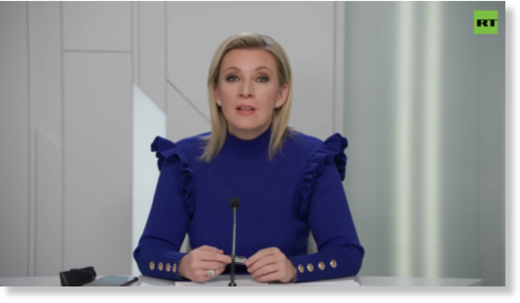 The US created the "regime" of Ukrainian President Vladimir Zelensky, as such it is expected that Washington will ignore Kiev's terrorist tactics in its conflict with Moscow, Russian Foreign Ministry spokeswoman Maria Zakharova has claimed in an interview with RT.
The US condemns terrorism carried out by Palestinian militant movement Hamas, but condones Kiev, Zakharova pointed out, commenting on a recent article in the Washington Post by US President Joe Biden.
The spokeswoman said it exemplified American double standards, which she called "the key problem."
"The Biden administration was the one that created the Zelensky regime. Moreover, it fed it with money, weapons and, what was most awful, the sense of impunity," Zakharova claimed.