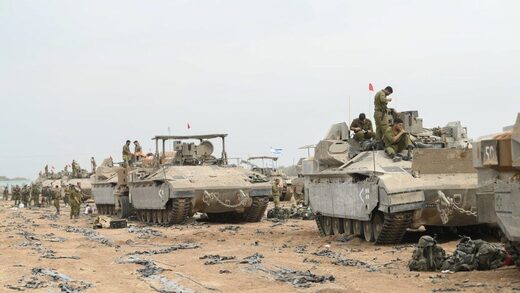 Pressure from America to end the offensive is mounting
It has been nine weeks since Israel began bombarding the Gaza Strip and six since it sent in ground forces. Some 18,000 Gazans, mostly civilians, have died. But Israel has so far failed to achieve its main objective of destroying the military capabilities of Hamas, the Islamist movement that rules Gaza and, in a terrorist attack on October 7th, murdered 1,200 Israelis and took 240 people hostage. It increasingly looks as though the Israeli Defence Forces (IDF) have just weeks to finish the job before America, Israel's vital ally, withdraws support for the offensive. Success looks unlikely.
Israel is stepping up its operations. It has deployed an entire airborne division of the IDF in and around the southern city of Khan Younis, where it believes Hamas's senior leaders are now holed up. Three armoured divisions are still operating in the northern sector, in
devastated Gaza city
. Fierce fighting has been occurring in the Shujaiya and Jabalia areas of the city. The IDF is destroying tunnels, where Hamas fighters take refuge, and infrastructure, both military and civilian, in the city and its outskirts.