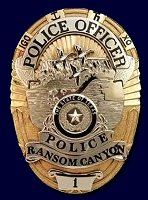 I have a feeling that Refusenik types like me will be the next crop to be harvested. (The first being overt "threats" to the government.)
Everything's already in place; the circle is closing. Soon it will be impossible to pretend we still live in an even semi-free country.
I try to practice avoidance - for example, not flying anymore to avoid being scanned/felt up. But I know that eventually, it will be impossible - illegal - to avoid being scanned (and much else, besides). For example, they are going to require us all to carry a biometric National ID card - not merely a driver's license. Without it, you will be unable to function (legally) and be subject to arrest merely for going about your peaceful, harming no one else business without it. Just wait.