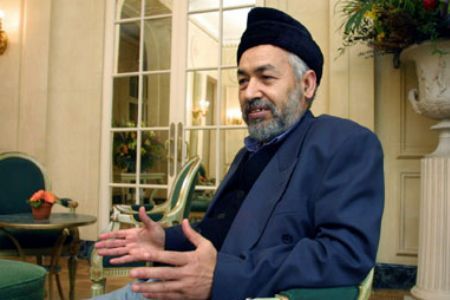 Leader of Tunisia's main Islamic party Rachid Ghannouchi has returned to his homeland after more than 20 years in exile, following the departure of the ousted Tunisian ruler Zine El Abidin Ben Ali.
His return comes after Tunisia's interim government issued an amnesty for all the country's banned political activists. The amnesty is yet to be approved by the parliament.
Ghannouchi, who left Tunisia shortly after Ben Ali came to power in a 1987 coup, is not expecting to return "triumphantly" and wants to return simply as "a free man," AFP quoted his spokesmen as saying.
The 69-year-old leader earlier said that he plans to let younger people take over his once outlawed Ennahda (Awakening) movement.
Meanwhile, the new government installed after Ben Ali's fall has unveiled unprecedented democratic freedoms, including lifting media restrictions, releasing political prisoners and registering banned parties.