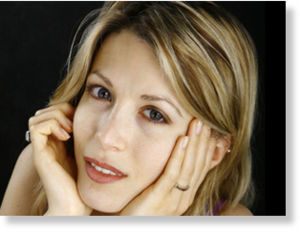 Dominique Strauss-Kahn faced a potential new sexual assault investigation Monday after a young French writer said she would formally accuse him of trying to rape her during a 2002 book interview - a dizzying turn of events just as the former IMF chief's fortunes seemed to be growing brighter.
With France debating his possible return to presidential politics, Strauss-Kahn swiftly hit back at author Tristane Banon's plans to take him to court over the attempted rape accusations, labeling her account "imaginary" and countering with his own plans to file a criminal complaint of slander.
The sordid exchange may have deep ramifications for the 2012 presidential race in France, where the surprise weakening of the sexual assault case against Strauss-Kahn in New York last week sparked a fierce debate about whether he should return to politics if the American case against him collapses completely.
Before Banon's announcement, polls showed voters were evenly split about whether Strauss-Kahn, 62, should try to revive a career that until recently had him on track to take on conservative President Nicolas Sarkozy in the race to be France's next leader.
"DSK Back?" the left-leaning daily Liberation asked on its front page Monday.
Some politicians and pundits see Strauss-Kahn, who won plaudits for his stewardship of the International Monetary Fund, as a victim of overzealous American prosecutors and journalists who denied him the presumption of innocence when a maid accused him of forcing her to perform oral sex in his Manhattan hotel room.