Comment: And now we turn to the financial experts who brought you 'PLAGUE! PANIC!' in 2020 for their take on how the 'Conomy is doing!...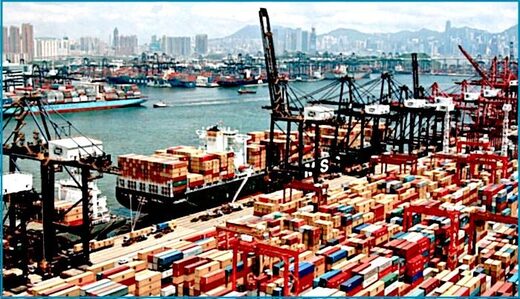 Over the past month, as Wall Street turned increasingly optimistic on US growth alongside the Fed, with consensus (shaped by the Fed's leaks and jawboning)
now virtually certain of a March rate hike,
we have been repeatedly warning that after a huge policy error in 2021 when the Fed erroneously said that inflation is "transitory" (it wasn't),
the central bank is on pace to make another just as big policy mistake in 2022 by hiking as many as 4 times and also running off its massive balance sheet... right into a global growth slowdown.
And, as we have also discussed in recent weeks,
one place where this growth slowdown is emerging
- besides the upcoming deterioration in US consumption where spending is now being funded to record rates by credit cards before it encounters a troubling air pocket -
is China
and its "covid-zero" policy in general, and its covid-locked down ports in particular.