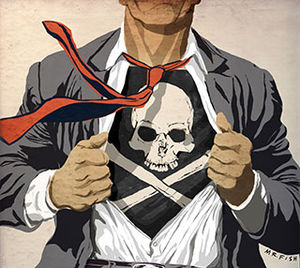 A Swedish documentary filmmaker released a film last year called
Last Chapter - Goodbye Nicaragua.
In it he admitted that he unknowingly facilitated a bombing, almost certainly orchestrated by the Sandinista government of Nicaragua, which took the lives of three reporters I worked with in Central America. One of them, Linda Frazier, was the mother of a 10-year-old son. Her legs were torn apart by the blast, at La Penca, Nicaragua, along the border with Costa Rica, in May of 1984. She bled to death as she was being taken to the nearest hospital, in Ciudad Quesada, Costa Rica.
The admission by Peter Torbiornsson that he unwittingly took the bomber with him to the press conference was a window into the sordid world of espionage, terrorism and assassination that was an intimate part of every conflict I covered. It exposed the cynicism of undercover operatives on all sides, men and women who lie and deceive for a living, who betray relationships, including between each other, who steal and who carry out murder. One knows them immediately. Their ideological allegiances do not matter. They have the faraway eyes of the disconnected, along with nebulous histories and suspicious and vague associations.
They tell incongruous personal stories and practice small deceits that are part of a pathological inability to tell the truth. They can be personable, even charming, but they are also invariably vain, dishonest
and sinister.
They cannot be trusted. It does not matter what side they are on. They were all the same. Gangsters.
Comment:
Such individuals could more accurately be described as Psychopaths, a pathology far deeper than an inability to tell the truth. The picture should also to be expanded beyond the low level thugs on the ground to include the equally pathological individuals that are pulling the strings. For a better understanding of the scale and depth of the problem read
Political Ponerology
.