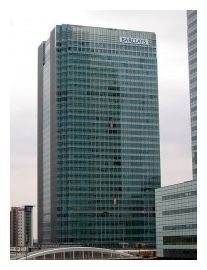 We always knew that the financial markets were rigged, but this is getting ridiculous. It is now being alleged that 20 major banks have been systematically fixing global interest rates for years. Barclays has already been fined
hundreds of millions of dollars
for manipulating Libor (the London Inter Bank Offered Rate). But Barclays says that a whole bunch of other banks were doing this too. This is shaping up to be the biggest financial scandal in history, and criminal investigations have been launched on both sides of the Atlantic. What those investigations are likely to uncover could shake the financial markets to their very core. In the end, this scandal could absolutely devastate confidence in the global financial system and it could potentially bring down a number of major global banks. We have never seen anything quite like this before.
What Is Libor?
As mentioned before, Libor is the London Inter Bank Offered Rate. A recent
Washington Post article
contained a pretty good explanation of what that means....
In the simplest terms, LIBOR is the average interest rate which banks in London are charging each other for borrowing. It's calculated by Thomson Reuters - the parent company of the Reuters news agency - for the British Banking Association (BBA), a trade association of banks and financial services companies.
Why Does Libor Matter?
If you have a mortgage, a car loan or a credit card, then there is a very good chance that Libor has affected your personal finances. Libor has been a factor in the pricing of hundreds of trillions of dollars of loans, securities and assets. The following is from a recent article by Maureen Farrell....
These traders influenced the pricing of the London Interbank Offered Rate or Libor, a benchmark that dictates the pricing of up to $800 trillion of securities (yes trillion).
$800 trillion?
That is a number that is hard to even imagine.
Most American consumers do not even know what Libor is, but it actually plays a key role in the U.S. economy as
the Washington Post
recently explained....
In the United States, the two biggest indices for adjustable rate mortgages and other consumer debt are the prime rate (that is, the rate banks charge favored or "prime" consumers) and LIBOR, with the latter particularly popular for subprime loans. A study from Mark Schweitzer and Guhan Venkatu at the Cleveland Fed looked at survey data in Ohio and found that by 2008, almost 60 percent of prime adjustable rate mortgages, and nearly 100 percent of subprime ones, were indexed to LIBOR.