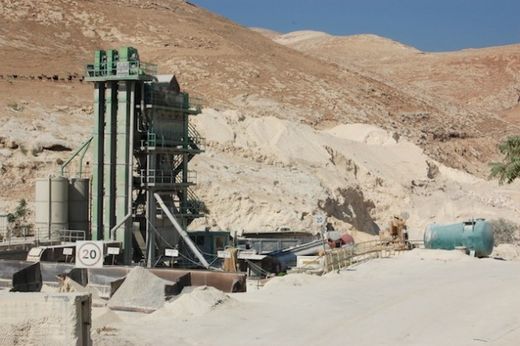 By mining natural resources from the occupied Palestinian territories for its own economic purposes, Israel is committing the war crime of pillage in the Dead Sea area, according to a report released Monday by Palestinian human rights group Al Haq.
"Israel is openly in violation of its obligations as an Occupying Power in the (occupied Palestinian territories), because it is encouraging and facilitating the exploitation of Palestinian natural resources and actively assisting their pillaging by private actors," said the Al Haq report, titled 'Pillage of the Dead Sea: Israel's Unlawful Exploitation of Natural Resources in the Occupied Palestinian Territory'.
Criminal responsibility for the crime of pillage does not only extend to the state of Israel, but can also be applied to individuals, namely Israeli settlers who benefit from the extraction of resources from the Dead Sea, Al Haq said.