"Injustice anywhere is a threat to justice everywhere." - Martin Luther King Jr.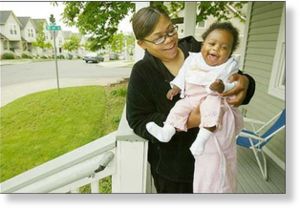 Once again, the United States Supreme Court has proven Clarence Darrow, a civil liberties attorney and long-time advocate for the Constitution, correct in his assertion that "there is no such thing as justice - in or out of court." In meting out this particular miscarriage of justice, the Supreme Court recently refused to hear the case of a pregnant woman who was repeatedly tasered by Seattle police during a routine traffic stop simply because she refused to sign a speeding ticket.
Malaika Brooks, 33 years old and seven months pregnant, was driving her 11-year-old son to school on a November morning in 2004, when she was pulled over for driving 32 mph in a 20 mph school zone. Instructing her son to walk the rest of the way to school, Malaika handed over her driver's license to Officer Juan Ornelas for processing. However, when instructed to sign the speeding ticket - which the state inexplicably requires, Malaika declared that she wished to contest the charge, insisting that she had not done anything wrong and fearing that signing the ticket would signify an admission of guilt.
What happened next is a cautionary tale for anyone who still thinks that they can defy a police officer, even if it's simply to disagree about a speeding ticket. Rather than issuing a verbal warning to the clearly pregnant (and understandably emotional) woman, Officer Ornelas called for backup. Officer Donald Jones subsequently arrived and told Brooks to sign the ticket. Again she refused. The conversation became heated. The cops called in more backup. The next to arrive was Sergeant Steven Daman, who directed Brooks to sign the ticket, pointing out that if she failed to do so, she would be arrested and taken to jail. Again, Malaika refused.