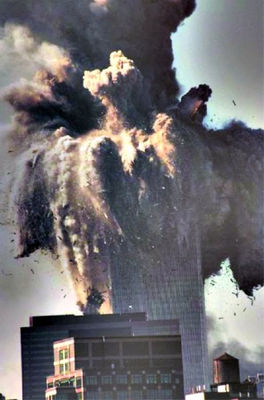 In November, the heat from the underground fires were melting fireman's boots. My feet were hot as I walked across the rubble.
I laugh when all these firemen and cops are portrayed as heroes for responding to 9/11.
Consider me the anti-hero. I arrived at the WTC on the second week and I worked at the WTC and landfill until November. I made the best of it and did what I had to do.
As an Italian American cop from Brooklyn I did my job-nothing more. I was out for me. Throughout my career I made arrests and I was never in trouble yet I knew in the back of my mind that the job would screw me. It did.
I am now sick like thousands of other first responders. The difference is that I'm not bellyaching about what an injustice was dealt to me. Perhaps it is karma.
It is funny how the powers-that-be hide the truth right under your nose, in plain sight. In the early 40s the "Manhattan Project" was started. Years later we all knew about the devastation of the first A-bomb that was dropped on Hiroshima. It turns out that no one could fathom that the government would build an Atom bomb right in downtown Manhattan.