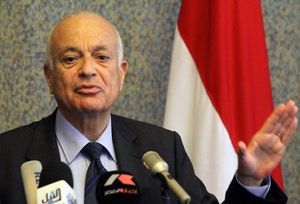 Egypt has urged the United States to recognise a united Palestinian state as warring factions Fatah and Hamas prepare to sign a landmark reconciliation pact in Cairo.
The appeal comes as the Palestinians indicated that they will ask the United Nations in September to recognise an independent state based on 1967 borders, a move condemned by both Israel and the United States.
Nabil al-Arabi, Egypt's Foreign Minister, told visiting US congressman Steve Chabot that recognising the state "would correspond with previous statements by the American administration supporting peace based on two states".