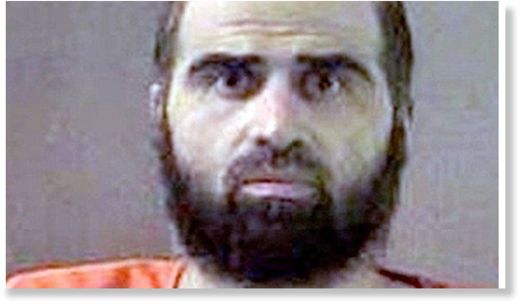 A United States military jury sentenced an Army psychiatrist to death Wednesday for the 2009 shooting rampage at the Fort Hood military base in Texas that left 13 people dead and more than 30 wounded, US media reported.
The same military jury that convicted Maj. Nidal Hasan last week had only two options, a death sentence or life in prison with no chance of parole.
Hasan, 42, admitted that he was the gunman who opened fire on Nov. 5, 2009 in a crowded waiting room at a medical processing center filled with troops there to get final medical checkups before deploying to Iraq and Afghanistan.
Witnesses in the case said that Hasan yelled "Allahu akbar," or "God is great" in Arabic, before he started shooting.