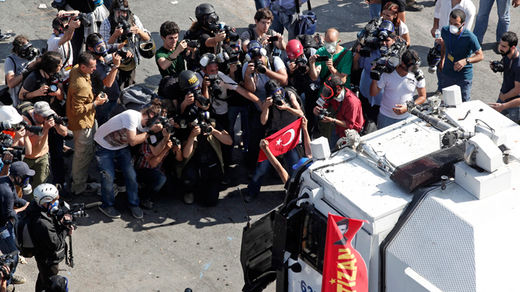 Turkey's TV watchdog fined four TV channels over their live coverage of the Gezi Park protests in Istanbul, citing that the broadcasts were "harming the physical, moral and mental development of children and young people."
The Radio and Television Supreme Council fined private channels including Halk TV, Ulusal TV, Cem TV and EM TV.
Halk TV has gained local popularity because of their 24-hour live coverage of
protests in Turkey
, as most of the mainstream media have been slammed for their lack of reporting on the protests in the country.