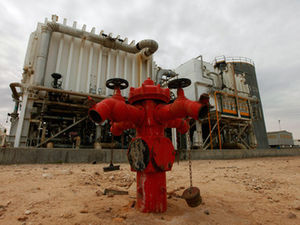 Last year NATO countries bombed Libya, demanding "democracy" in the
country. But now it's clear it was all about oil and it's not like the
Americans and Brits are going to be democratic about it, and share those
spoils equally with France and Italy.
So... oil giants Total from
France and ENI from Italy are just going to have to wait in the
sidelines while the hungry American and British big boys take their
juicy oil slices first... ExxonMobil, Chevron, Texaco, BP, Shell...
It's
no surprise then to read in The Wall Street Journal that the US
Securities & Exchange Commission (SEC), together with the puppet
Libyan "authorities" are launching "investigations" into both companies'
"financial irregularities" in their shady dealings during the forty-two
years of Gaddafi's power. Now who would have imagined this! An
Italian oil company involved in kick-backs? Corruption at the highest
echelons of the French oil industry?!? Tsk, tsk!!! Unheard of...!
The US and UK would never do something like that!! Just ask Enron, ask
Halliburton, ask BP...