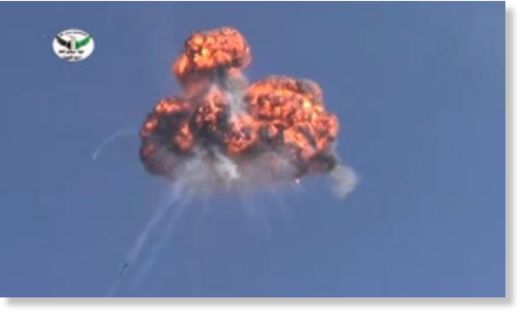 Chinese-made missiles have been used to shoot down two Syrian army helicopters, state media reported on Thursday, adding their performance could boost the international sales appeal of Chinese weapons.
The
Global Times
, a tabloid with close links to the ruling Communist Party, said a pair of videos posted on the internet by Free Syrian Army rebels showed two Mi-8/17 helicopters being shot down by Chinese shoulder-launched missiles.
The paper said it was not known how the rebels, who have been fighting to topple the Syrian government of President Bashar al-Assad for the past two years, obtained the missiles.
But it said the success of the FN-6 weapons, which it said were developed by China Aerospace Science and Technology Corporation, could lift the overall image of China's defence products.
"In regards to export prospects, Chinese weapons need to engage in more conflicts to prove their value," Daniel Tong, identified as the founder of the Chinese Military Aviation website, told the newspaper.