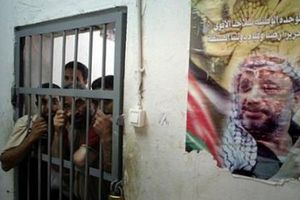 The British government is complicit in torturing political prisoners detained and jailed in the occupied West Bank by the Palestinian Authority (PA), a senior British officer said.
The officer, James MacInnis is charged with training the PA's top security officials as part of a plan to provide assistance and financial support to PA agents in arresting and torturing members of the Palestinian resistance movement, Hamas.
MacInnin admitted to the British role in torturing Palestinian prisoners after an Arab organization for human rights in London revealed that the PA has been torturing prisoners affiliated with Hamas for years.
Torture techniques used in PA prisons included shabh (hanging) of all kinds, beatings with cables, pulling out nails, suspension from the ceiling, flogging, kicking, cursing, electric shocks, sexual harassment and the threat of rape, according to the report.
At least six Palestinians have died under torture in PA prisons and many former detainees have permanent physical disabilities, the report found.