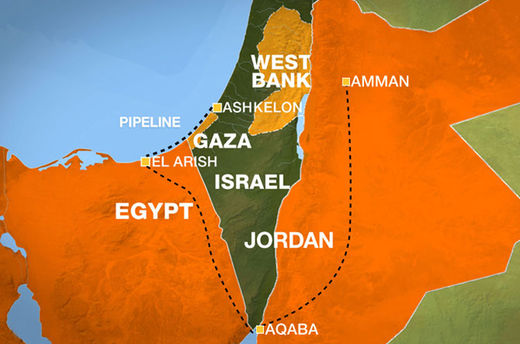 Unknown attackers
have blown up a pipeline that runs through El-Arish area of Egypt's north Sinai area and supplies gas to Jordan and Israel, according to Egypt's state television.
The Jordanian route that runs from El- Arish to Aqaba and then up to Amman has been damaged by Saturday's explosion.
But it has been reported that
the gas pipeline running to Ashkelon in Israel has not been affected.
The explosive material was placed inside or adjacent to the control station of the gas supply line. There were no immediate reports of any casualties as a result of the blast.
"Saboteurs took advantage of the security situation and blew up the gas pipeline," a state television correspondent reported, saying there was a big explosion.
State TV quoted an official as saying that the "situation is very dangerous and explosions were continuing from one spot to another" along the pipeline.