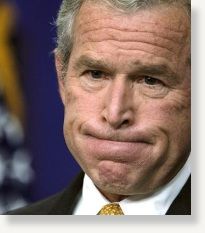 Nine years ago today, the Bush administration decided that international law does not apply to prisoners of war. It was a watershed moment in US history, resulting in a policy of torture that pervaded and darkened the Bush years, and inflamed anti-American sentiment abroad.
To mark that grim anniversary, two men who claim to have been victims of torture filed official complaints in Geneva, Switzerland, seeking a ruling on universal jurisdiction.
If the court sides with their complaints, US President George W. Bush likely would not face arrest; he would not, however, enjoy free travel around the world.