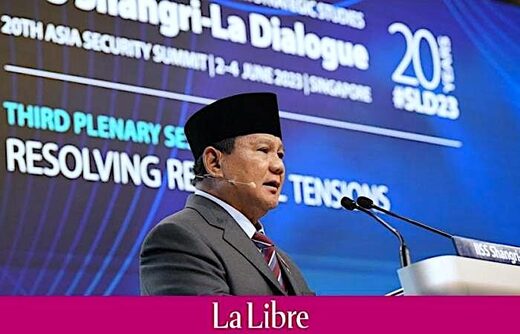 Ukraine has rejected Indonesia's proposal for a peace settlement with Moscow, arguing that Jakarta's plan would only serve Russia's interests.
President Vladimir Zelensky's top adviser Mikhail Podoliak
wrote on Twitter on Saturday that the roadmap
"frankly looks like a twin of the Russian proposal... about the surrender [of Ukraine]. The only one realistic proposal is [for Russia] to "withdraw from the sovereign territory of Ukraine."
Ukrainian Foreign Ministry spokesman Oleg Nikolenko
also insisted that Russia should surrender its newly incorporated regions, which Kiev says were illegally occupied. He said on Facebook:
"There can be no alternative scenarios. Ceasefire without the withdrawal of Russian troops from Ukraine will allow Russia to win time, regroup, fortify the occupied territories and accumulate forces for a new wave of aggression."
Speaking at the Shangri-La Dialogue security forum in Singapore on Saturday,
Indonesian Defense Minister Prabowo Subianto suggested
that both Russian and Ukrainian troops withdraw 15km (nearly 10 miles) from their current positions,
creating a demilitarized zone that would be monitored by UN peacekeepers
. He also proposed holding UN-sponsored referendums to determine the future "disputed" territories.