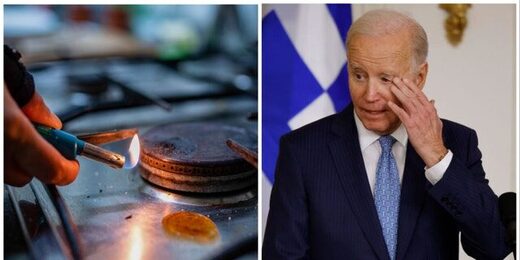 Between 40%-60% of the current residential furnaces on the market currently would be prohibited under the proposed regulation
The Biden administration is expected to soon finalize regulations
restricting
which home gas-powered furnaces consumers are able to purchase in the future.
According to experts, the regulations — proposed in June 2022 by the
Department of Energy (DOE)
— would restrict consumer choice, drive prices higher and likely have a low impact on greenhouse gas emissions. The agency could finalize the rules targeting residential gas furnaces, which more than 50% of American households rely on for space heating, at any point over the upcoming weeks.
"This is a classic example of one size not fitting all," Ben Lieberman, a senior fellow at the Competitive Enterprise Institute, told Fox News Digital in an interview. "Every home is different, every homeowner is different and people are best off having a wide range of choices. They can work with their contractor to make the best decision for their home and their circumstances."