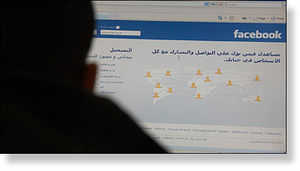 In a busy internet cafe in the centre of Gaza City, lots of people, mostly young, are typing and clicking away.
Some of them are engrossed in the world of Facebook. "I use it 10 hours a day," says Mohammed who owns the shop. "I have over 200 Facebook friends."
But Hamas, the Islamist movement that controls the Gaza Strip, believes the population's love of social networking websites is making it easier for Israel to recruit spies.
Israel has long maintained networks of informers in the West Bank and Gaza in its effort to derail the activities of militant groups.
Historically, collaborators have often been killed if discovered, and this week Hamas announced it would execute anyone caught acting as an agent for Israel.