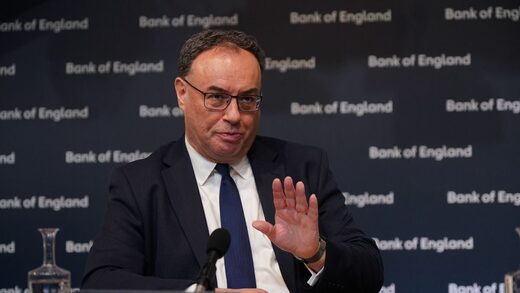 Bank of England Governor Andrew Bailey has warned firms hiking prices risk driving up the cost-of-living and hurting the "least well off".
Mr Bailey also suggested that increasing prices may have a knock-on impact on interest rates.
His comments
follow a surprise increase in inflation on Wednesday
and the central bank's decision to raise interest rates - the 11th rise in a row - from 4% to 4.25%.

Comment: It's only a surprise to anyone who believes, against all evidence, that the economic situation is going to improve.


Figures the same day showed
food and soft drink prices rose by
18% year-on-year last month
- the highest rate since August 1977
.