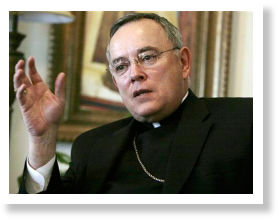 Philadelphia Archbishop Charles Chaput says five priests have been found not suitable for ministry due to substantiated allegations of sexual abuse or boundary violations.
Chaput says three priests will be returned to ministry while another died during the investigation. He also says 17 other cases have been investigated but the findings are not being announced Friday.
The cardinal also offered his profound apology to the victims of clergy abuse.