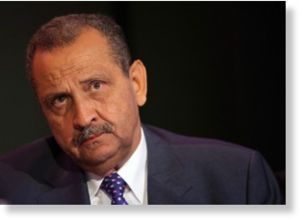 The body of former Libyan Oil Minister Shukri Ghanem was found in Danube river near the Austrian capital Vienna on Sunday.
Media reports quoting police spokesman Roman Hahslinger said Ghanem's body was found floating in the river on Sunday morning and it bore no external signs of violence. The cause of death could be determined only after a post-mortem examination, he added.
Ghanem, 69, was last seen by his daughter on Saturday night in their apartment in a Vienna suburb. She went to bed and when she woke up he was not in the apartment. She alerted the police who told her the body of her father was found in the Danube, 20 meters from the shore, close to the apartment in Copa Cagrana, a popular waterfront dotted with bars and restaurants.