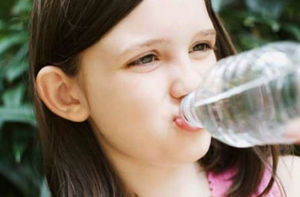 Newly-released
e-mails
from the Texas Commission on Environmental Quality show the agency's top commissioners directed staff to continue lowering radiation test results, in defiance of federal EPA rules.
The e-mails and documents, released under order from the Texas Attorney General to KHOU-TV, also show the agency was attempting to help water systems get out of formally violating federal limits for radiation in drinking water. Without a formal violation, the water systems did not have to inform their residents of the increased health risk.
"It's a conspiracy at the TCEQ of the highest order," said Tom Smith, of the government watchdog group Public Citizen. "The documents have indicted the management of this commission in a massive cover-up to convince people that our water is safe to drink when it's not."