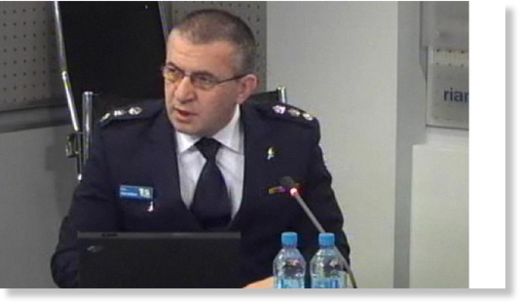 The Israeli military attache expelled by Moscow for spying tried to obtain information about Russian military cooperation with Arab and CIS states, the Federal Security Service (FSB) said on Friday.
Israeli Embassy official Vadim Leiderman
was detained while meeting with a Russian army officer
at a cafe in Moscow last week. He was interrogated by FSB agents and ordered to leave the country in 48 hours. Israeli security officials said they cleared Leiderman of espionage after a thorough interrogation and claimed Russia's accusations were "baseless and false."
"The existing documents fully expose his hostile activities against Russia," FSB press service said in a statement.