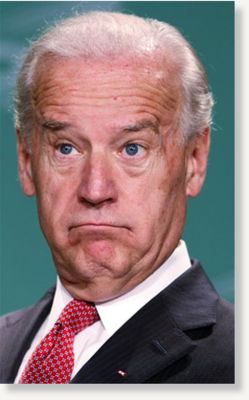 On the eve of President Barack Obama's address to the nation on U.S. military action in Libya and a recent story about a local Florida reporter who was locked in a storage closet during a fundraiser he attended for Florida Democratic Senator Bill Nelson, Vice President Joe Biden can only be found vacationing in the ritzy resort city of Aspen, Colorado, reports the
Aspen Times
.
According to the
Aspen Times
' article published on Friday, Mr Biden was described as "vacationing" in Aspen by a local sheriff after the Vice President flew in from headlining two fundraisers for Sen.Nelson in Florida:
Biden's motorcade left the Eagle County airport headed west and picked up Interstate 70 in Gypsum, traveling through Glenwood Canyon and eventually to Snowmass.
"It's a pretty low-key visit, definitely a vacation," according to Pitkin County Sheriff Joe DiSalvo.
His office and the Snowmass Village Police Department will handle Biden's local security. They'll also get lots of Secret Service protection, DiSalvo said.
Over the Presidents Day weekend, first lady Michelle Obama, her daughters and some friends visited Vail, also flying in and out of the Eagle County airport.