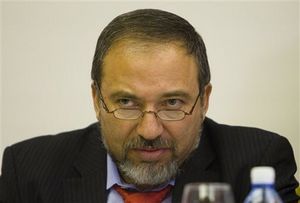 Israeli officials often conduct radio interviews at home, but listeners got an unexpected insight into just where their foreign minister was when he punctuated his comments with a toilet flush.
Israeli news site
Ynet.com
reported Tuesday that the unusual soundtrack to foreign minister Avigdor Lieberman's interview came as he was addressing the issue of a flare-up of violence with Palestinian Islamist group Hamas.
During the Monday interview, the controversial head of the ultra-nationalist Yisrael Beitenu made reference to the group, telling the public radio station: "We know who we're dealing with." And then apparently flushed the toilet.