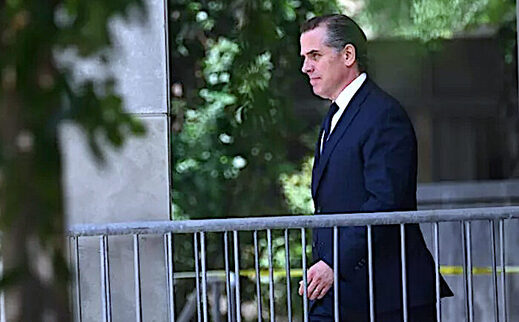 The judge overseeing Hunter Biden's gun charge case in Delaware has denied a request to issue subpoenas to Donald Trump and others in his administration.
In September, following the
collapse of a summertime plea deal
,
Hunter Biden was
indicted on three charges
related to false statements in the October 2018 purchase of a firearm due to allegedly making a false and fictitious written statement about his drug use when purchasing the gun.
The plea deal would have led to President Joe Biden's son pleading guilty to two misdemeanors for failing to pay federal tax while avoiding prosecution on the felony firearms charge.
Last month, Hunter Biden's legal team filed a motion requesting that the ex-president and his father's potential 2024 rival should be issued a subpoena for documents
purported to prove political motivation in the younger Biden's case
— an argument Trump has made countless times throughout his own legal battles.
The legal team also requested subpoenas for documents spanning seven years and involving former Attorney General William Barr, former Acting Attorney General Jeffrey Rosen and U.S. Attorney Richard Donoghue.