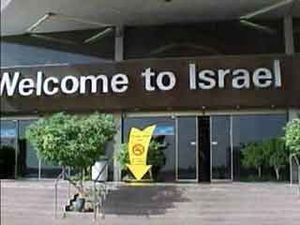 Israel has threatened to halt all direct flights to Denmark after Copenhagen refused to allow Israeli security personnel to perform security checks at the country's main airport.
Tel Aviv had demanded that Israeli security personnel carry out independent security checks on passengers flying from Copenhagen to Tel Aviv on the newly-launched Israeli Arkia Airlines' Copenhagen-Tel Aviv route.
Israel had also demanded that Danish aviation authorities allow armed Israeli guards patrol certain 'Israeli security zones' at Copenhagen's Kastrup Airport.
Danish aviation authorities, however, rejected both demands, saying they are in sharp contrast with laws of freedom and human dignity.