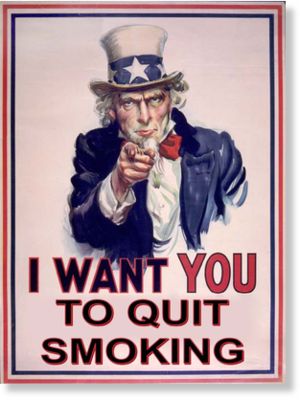 The World Health Organization (WHO) Report on the Global Tobacco Epidemic, 2011 documents that in the past two years, more than 1 billion people around the world have been newly protected by tobacco control interventions, including mass media campaigns, graphic health warnings, and smoke-free policies. In addition, there has been significant progress toward protecting children and adults from tobacco in countries throughout the world.
Large and graphic warning labels and hard-hitting mass media campaigns have proven effective in reducing tobacco use and encouraging people to quit. According to the report, more than 1 billion people now live in countries with legislation requiring large graphic health warnings on every cigarette pack sold in their countries, and 1.9 billion people live in the 23 countries that have aired high-quality national anti-tobacco mass media campaigns within the past two years. During this time in the United States, the Food and Drug Administration proposed and recently issued final requirements for more prominent, graphic cigarette health warnings on all cigarette packaging and advertisements in the United States. A number of mass media campaigns in the U.S. also were conducted at national, state, and community levels.
According to the report, national-level smoke-free laws covering all public places and workplaces have been newly enacted by 16 countries with a total of 385 million people; an additional 100 million people are newly protected by comprehensive smoke-free laws at the sub-national level. In the United States over the past decade, 25 states and the District of Columbia enacted laws for smoke-free workplaces, bars and restaurants. However, despite increased adoption of state and local smoke-free laws, approximately 88 million nonsmoking Americans aged 3 and older are still exposed to secondhand smoke each year. More than half of children over age 3 are exposed to secondhand smoke.