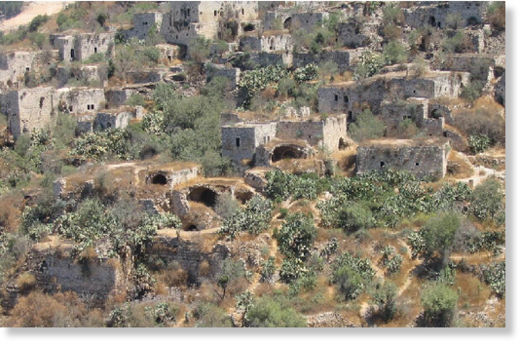 Lifta to be Razed for Israeli Vacation Homes
On a rocky slope dropping steeply away from the busy main road at the entrance to West Jerusalem is to be found a scattering of ancient stone houses, empty and clinging precariously to terraces hewn from the hillside centuries ago.
Although most Israeli drivers barely notice the buildings, this small ghost town -- neglected for the past six decades -- is at the centre of a legal battle fuelling nationalist sentiments on both sides of the Israeli-Palestinian divide.
Picking his way through the cluster of 55 surviving houses, their stone walls invaded by weeds and shrubs, Yacoub Odeh, 71, slipped easily into reminiscences about the halcyon days in Lifta.
He was only eight years old in January 1948 when the advancing Jewish forces put his family and the 3,000 other Palestinian villagers to flight.
Over the coming months, as the Jewish state was born, they would be joined by 750,000 others forced into exile in an event that is known by Palestinians as the "nakba", or catastrophe.
Despite the passage of time, Lifta's chief landmarks are still clear to Mr Odeh: the remains of his own family's home, an olive press, the village oven, a spring, the mosque, the cemetery and the courtyard where the villagers once congregated.