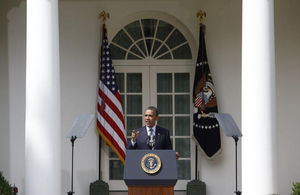 President Barack Obama is expected to seek a new base tax rate for the wealthy to ensure that millionaires pay at least at the same percentage as middle income taxpayers.
A White House official said the proposal would be included in the president's proposal for long term deficit reduction that he will announce Monday. The official spoke anonymously because the plan has not been officially announced.
Obama is going to call it the "Buffett Rule" for Warren Buffett, the billionaire investor who has complained that rich people like him pay a smaller share of their income in federal taxes than middle-class taxpayers.