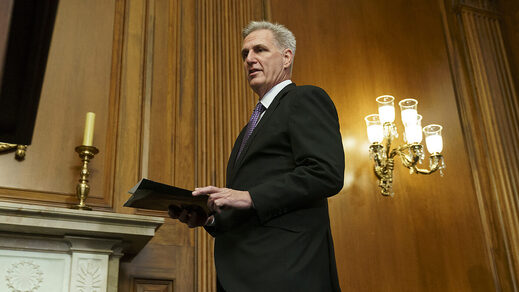 Speaker Kevin McCarthy (R-Calif.) on Sunday said he's committed to helping Ukraine, but that addressing the crisis at the border is a bigger priority.
"The priority for me is America and our borders," McCarthy said when pressed during an interview on CBS's
Face the Nation
with Margaret Brennan about Ukraine. "Now, I support being able to make sure Ukraine has the weapons that they need, but I firmly support the border first. So we've got to find a way that we can do this together."
Ukraine was a big loser in the stopgap measure approved by Congress in a dramatic weekend vote that prevented a government shutdown.