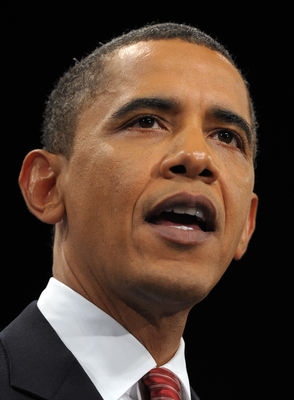 Tel Aviv - United States President Barack Obama is in a major predicament over Libya. His lack of enthusiasm for a military campaign against Colonel Muammar Gaddafi's forces, evident in his pointed silence on the issue for most of last week, found new justification on Sunday when the Arab League condemned the killing of "civilians" by Western forces in the initial bombing raids.
A request by the league for a no-fly zone over Libya, made a week ago, was considered one the main sources of international legitimacy for the bombing raids against Gaddafi's army. All of the BRIC countries (Brazil, Russia, India and China) opposed the move, as did the African Union. Thus, the token support of the Arab League was all the more important, and when its secretary general (incidentally also one of the front-runners for the Egyptian presidency), Amr Moussa, said on Sunday that "what is happening in Libya differs from the aim of imposing a no-fly zone, and what we want is the protection of civilians and not the bombardment of more civilians", this undermined severely the moral foundation of the campaign.
True, the legal basis is quite solid, in the form of a remarkably Byzantine United Nations Security Council Resolution 1973, which, in the words of Asia Times Online's M K Bhadrakumar "opens up all sorts of dangerous possibilities to stretch the type and scope of military operations".
Still, for an American leader who built much of his foreign policy image in contrast to his predecessor's unilateral interventionism and who received a Nobel Peace Prize practically on a naked promise for "change we can believe in", selective interpretation of legal documents to justify a war with no clear objective or exit strategy is a slippery slope.