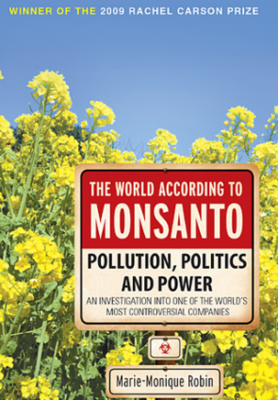 "What counts for us is making money," said a Monsanto vice-president to a new employee at an induction session in 1998, reminding the idealistic novice that there is a simple, and crude, capitalist philosophy at the heart of the US chemical and biotechnology giant.
All Monsanto's talk about the ecological and humanitarian miracles of its chemicals and genetically modified organisms (GMOs) is so much hot air, says Marie-Monique Robin in
The World According To Monsanto
.
The reduction of pesticide pollution, the end of world hunger, plants producing biodegradable plastics, corn containing antibodies against cancer - none of these promised GMO solutions have been delivered.
This is because what really matters to Monsanto, as Robin documents, is control of the world seed market and the genetic engineering of those seeds to be resistant to, and therefore dependent on, Roundup, Monsanto's herbicide with the real miracle; gigantic profits.