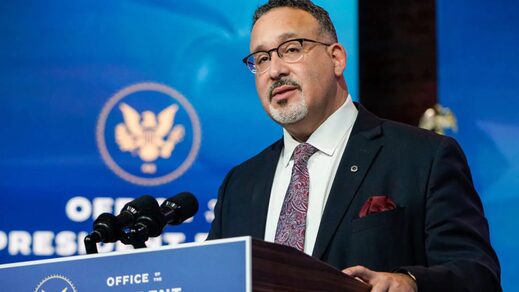 U.S. Department of Education Secretary Miguel Cardona appeared to dismiss some parents who protest at school boards during an Associated Press interview released Friday.
"We can disagree, we can have healthy conversation around what's best for kids. I respect differences of opinion, I don't have too much respect for people that are misbehaving in public and then acting as if they know what's right for kids," Cardona said during the interview.
Attorney General Merrick Garland
called
on the FBI to "use its authority" against parents who "threaten" school officials in board meetings in October 2021. The National School Board Association asked the Biden administration in 2021 to use anti-terrorism laws to restrict parents who voice concerns at school board meetings.