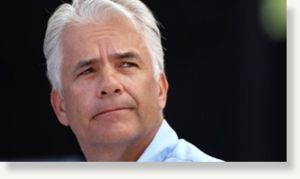 Nevada Sen. John Ensign announced Thursday he will resign amid an ethics probe, while Rep. Dean Heller (R-NV) is likely to be appointed as his successor, sources tell Fox News.
Heller and Rep. Shelley Berkley (D-NV) both recently just jumped into the Senate contest. If Nevada Gov. Brian Sandoval (R) appoints Heller, it could give him an advantage in the state's 2012 Senate election.
Heller's district is the largest and most rural in Nevada, where the tea party has strong support.
Ensign insisted he's done nothing wrong, but said he could no longer subject his family and constituents to further investigation.
He said in a statement that he will send Vice President Joe Biden a letter Friday making the resignation official.