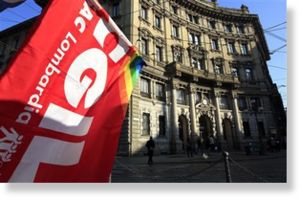 Italy paid a record 6.5 percent to borrow money over six months on Friday and its longer-term funding costs soared far above levels seen as sustainable for public finances, raising the pressure on Rome's new emergency government.
The auction yield on the six-month paper almost doubled compared to a month earlier, capping a week in which a German bond auction came close to failing and the leaders of Germany, France and Italy failed to make progress on crisis resolution measures.
Though Italy managed to raise the full planned amount of 10 billion euros, weakening demand and the highest borrowing costs since it joined the euro frightened investors, pushing Italian stocks lower and bond yields to record highs on the secondary market.
Yields on two-year BTP bonds soared to more than 8 percent in response, a euro lifetime high, despite reported purchases by the European Central Bank.