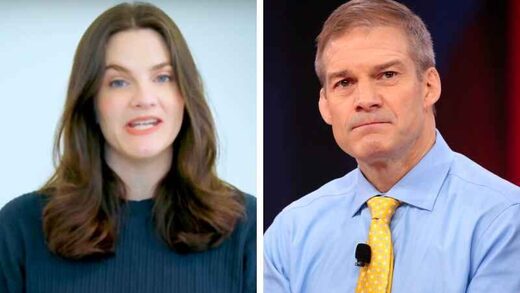 The Committee on the Judiciary has issued a subpoena to former Disinformation Governance Board head Nina Jankowicz, compelling her to appear before the Committee on April 10, 2023. In a letter to Jankowicz, Ohio Congressman Jim Jordan, said that the Committee is "conducting oversight of the so-called 'Disinformation Governance Board.'"
The Committee intends to look into the Board's "creation, its activities, and related matters." Jordan said, "We have repeatedly sought information from you concerning your official actions and duties as a DHS employee and former Executive Director of the Board, including how the Board intended to define disinformation, how it planned to collect information and from what sources, how it anticipated countering disinformation, and how it proposed to protect First Amendment rights."
Jordan noted that the Judiciary Committee had requested Jankowicz's "voluntary cooperation" in May 2022, but and again requested documentation in December 2022, January, February, and March 2023, but that
she has "declined to comply voluntarily with our request for a transcribed interview."