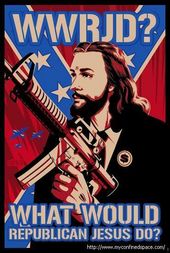 Sanford, Ensign, and other regulars receive guidance from the invisible fundamentalist group known as the Family
I can't say I was impressed when I met Sen. John Ensign at the C Street House, the secretive religious enclave on Capitol Hill thrust into the news by its links to three political sex scandals, those of Gov. Mark Sanford; former Rep. Chip Pickering, R-Miss., who allegedly rendezvoused at the C Street House with his mistress, an executive in the industry for which he then became a lobbyist; and Sen. John Ensign, R-Nev. Although Sanford declared today that his scandal will actually turn out to be good for the people of South Carolina because he's now more firmly in God's control, the once-favored GOP presidential prospect will finish out his term and fade away. And Ensign's residence at the C Street House during his own extramarital affair now threatens to end a career that he and other Republicans hoped would lead him to the White House.
When I met Ensign, he was just back from a run, sweaty and bouncing in place, boasting about the time he'd clocked and teasing a young woman from his office. She seemed annoyed that the senator wouldn't get himself into a shower and back on the job. When I wrote about Sen. Ensign in my book about the evangelical political organization that runs the C Street House, "The Family: The Secret Fundamentalism at the Heart of American Power," I described him as a "conservative casino heir elected to the Senate from Nevada, a brightly tanned, hapless figure who uses his Family connections to graft holiness to his gambling-fortune name."