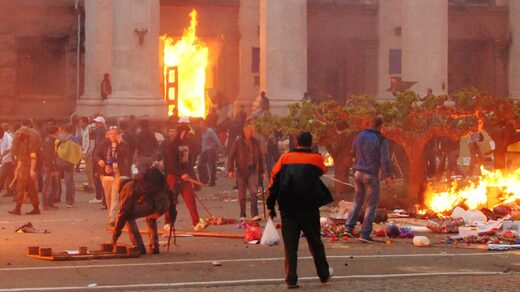 The ongoing conflict in Ukraine would never have happened if there hadn't been a coup in Kiev in 2014, Russian President Vladimir Putin insisted on Friday. He was referring to the violent overthrow of the elected president Victor Yanukovich.
Speaking to mothers of Russian soldiers, Putin stressed that the Maidan resulted in direct foreign control over Ukrainian institutions, which Russia has no choice but to oppose.
At the turn of the century, Russians were told everything would be great if they accepted outside control, and started "playing on someone else's field," Putin said.
It was those outsiders seeking to control Russia that have created the current situation, "including in the zone of the special military operation,"
he added.