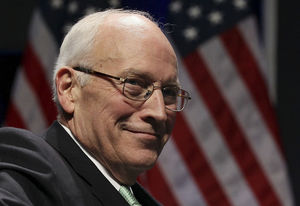 Former Vice President Dick Cheney secretly put a signed resignation letter in a safe shortly after taking office, in part because of concerns about his health, according to excerpts from an NBC News interview.
Cheney, 70, who suffered four heart attacks before becoming President George W. Bush's vice president, was worried about the possibility "that I might have a heart attack or a stroke that would be incapacitating," he said in the interview. "There is no mechanism for getting rid of a vice president who can't function."
Cheney signed the letter in March 2001, two months after the inauguration. Bush knew about it as did a member of the vice president's staff, according to the NBC excerpts.
The former vice president has been beset by heart trouble. In February 2010, he was hospitalized for what doctors described as a "mild" heart attack, his fifth, and he underwent surgery later that year to implant a pump to assist his heart.